Robertet Canada offers rosemary based antioxidants, through our Rosemarox™ Antioxidant line, which are suitable for slowing the oxidation of fats. Wherever fatty foods are used, Robertet Canada's Rosemarox antioxidant extracts can preserve taste, improve appearance and extend shelf life.
How do Rosemarox™ Antioxidants work?
Over time the fats in food are degraded by oxygen. Rosemarox™ Antioxidants contain a number of compounds that slows the oxidation of fats.
By inserting Rosemarox™ Antioxidant extracts with these inhibitors into foods before fats start degrading, lipids maintain their integrity longer.
At Robertet Canada we have considerable expertise in working with manufacturers to develop antioxidant products for specific manufacturing environments.
Standard Rosemarox™ Antioxidant Products
For seasoning blends, processed meats, dressings and sauces. Contains 1% carnosic acid
For blends, dressings and sauces with subtle flavors. Contains 5% carnosic acid
A highly concentrated liquid to be used in very small dosages in fats, oils, seafood or dairy products. Contains 7% carnosic acid plus added tocopherols
A spray dried powder suitable for premium dry mixes, baked goods and dry flavor blends. Contains 20% carnosic acid.
Other Rosemarox™ antioxidant products are available for specialized applications.
Applications for Antioxidants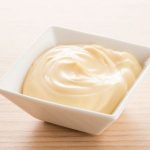 Robertet Canada has natural Rosemarox™ antioxidants with higher levels of carnosic acid that will lengthen the shelf life of light flavored products like mayonnaise without adding flavor or color.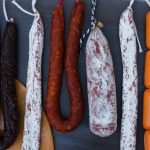 Seasoning blends and processed meats
Robertet Canada's Rosemarox™ Antioxidant NR3401 is often used in applications that are especially price sensitive, and allow a hint of rosemary flavor.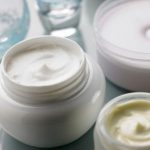 Robertet Canada's Rosemarox™ Antioxidant NR3408 is used to enhance shelf life for the oils in skin creams. Since the added tocopherols act synergistically, this product is an effective choice.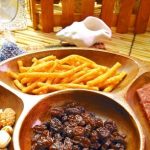 Do your snacks need to keep their vibrant colors longer? Robertet Canada can suggest a range of natural colors fortified with Rosemarox™ Antioxidant with proven results.